Of the Homosexual:
A Golden Shovel
after Pope Benedict XVI
Particles heavy with cost, seeking the particular
salvation of stairs blooming with rosy inclination.
Every child haunted with impulses of the homosexual
grows to learn fear of themselves, of the person
who someday kicks in their lungs and is a more
soundful thought in politics, is louder, older, or
is informed by Facebook headlines. Love is less
than a question. Biblical roots become strong
fences, nets to catch strays. Hangnails have a tendency
to collect on the skin of the anxious, of overly ordered
thoughts disguising world-wide phobias due to an intrinsic
origin story typed over and over. The beginning moral
compass had one of each to eat the apple, meet evil.
The evil clung and festered and grew, infected, and thus
each afterthought flowers sin. Any moment the inclination
of a kiss floats, the girl, the boy, the non binary asks itself
if existing is meant to be roaring, or shivering. Secrets must
needle threading with lumps, too tight, too many knots. To be
comfortable is rebellious poison. Jesus composed bread as seen
in wheat fields from his arms, his own intestines, as an objective
meal for the homeless. Now, the homeless are the disorder.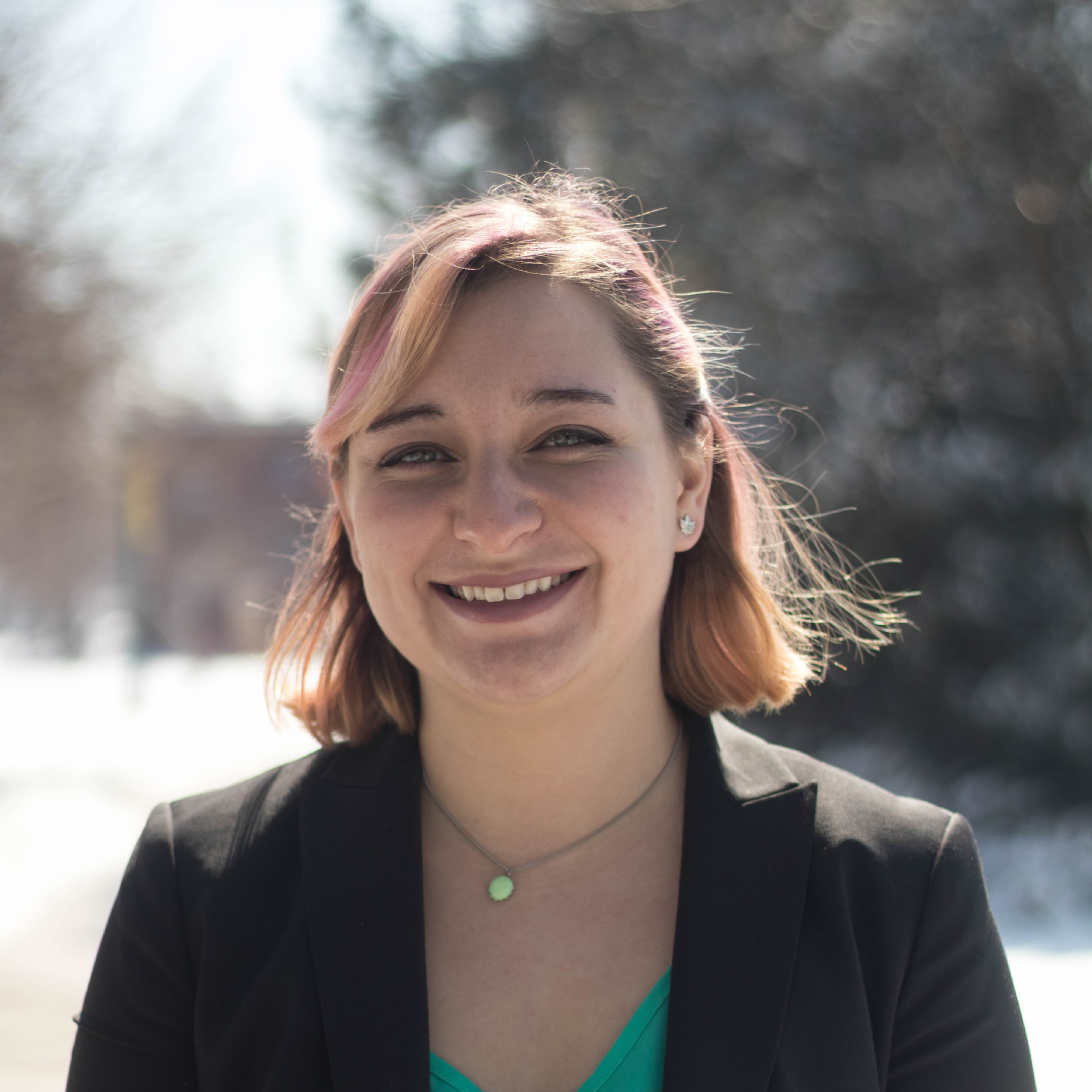 Violet Mitchell is a Denver-based writer and artist. She has a B.AS. in cognitive literary studies and is completing a competitive BA/MFA dual studies degree in creative writing in poetry, both from Regis University. Her work has been published in Heavy Feather Review, The Blue Route, Sixfold, and several other journals. She received the Robert A. O'Sullivan, S.J. Memorial Award for Excellence in Writing in 2019 for her dedication to creativity.
Featured Image: "Confessional" provided by Britt Reints is licensed under CC BY 2.0